In this case, we showcase our work with Vicky, an advocate for a local charity, where we designed a special printed folding umbrella to promote their cause. Join us as we dive deeper into Vicky's story and discover how our umbrella designs can be a powerful tool to spread love and support within our community.
Meet Vicky from Canada, who is compassionate and believes in giving back to the community. Inspired by the tireless efforts of local charities, Vicky sought a creative way to raise awareness and support for their cause. Recognizing the impact a simple but impactful product can have, she approached us to collaborate on a unique project.
With Vicky's vision in mind, we set out to design a special edition printed folding umbrella as a token of love and support for local charities. This umbrella is printed with their logo, and according to the design of the logo, other blank positions will also be designed with logo elements.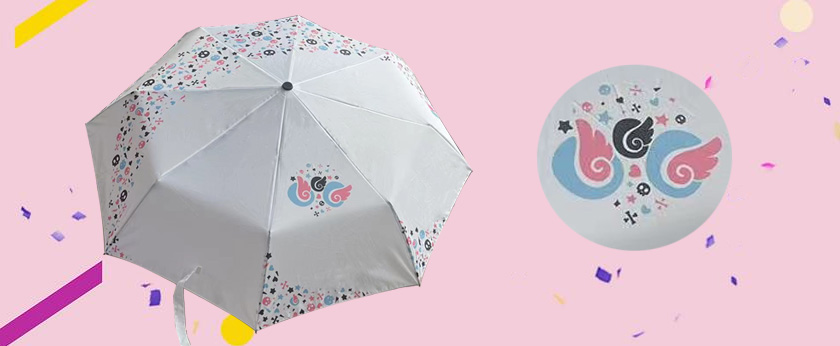 When Vicky received her first printed folding umbrellas, she immediately took them to various community events, fundraisers, and awareness campaigns. The umbrella quickly became a powerful tool for spreading love and support, attracting the attention of passers-by and generating curiosity. Vicky's passion and dedication to sharing the stories behind the umbrella designs sparked discussion and encouraged people to learn more about local charities.