Kevin, an entrepreneur in Ireland who runs an outdoor gear store, recently worked with our company to create a large double deck golf umbrella as a promotional item for his brand and storefront. His logo is prominently printed on the face of this umbrella.
Our team worked closely with Kevin to design a double layer golf umbrella to provide superior protection from the elements. Double layer enhances the durability of the umbrella. To ensure the highest quality and longevity, we use premium materials on both the canopy and frame of our umbrellas. The canopy is made of durable and water-resistant fabric for reliable rain protection. The frame is made of strong and lightweight material, making the umbrella easy to carry and handle.
Kevin's partnership with our company has allowed him to effectively market his outdoor gear store. Large golf umbrellas bearing his logo have become walking billboards, attracting attention on the course, at outdoor events, and even on the street. It serves as a practical and stylish accessory that reinforces his brand image and appeals to a wider audience.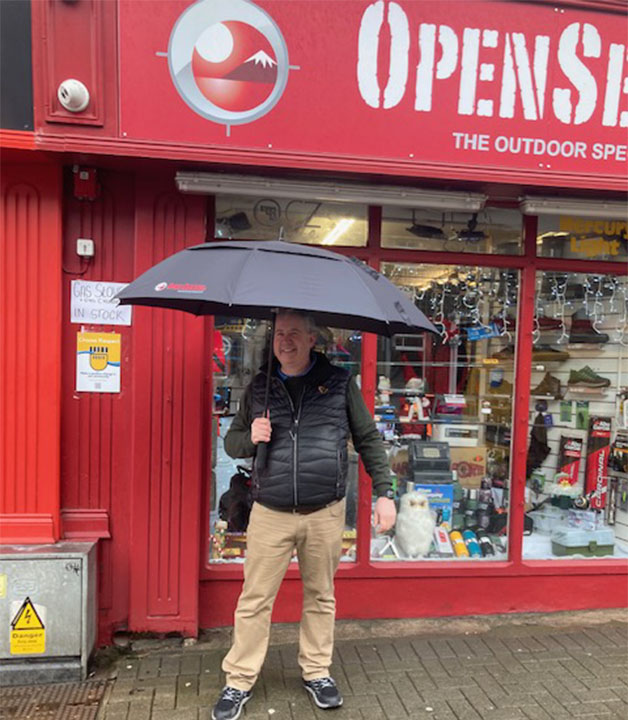 We pride ourselves on our ability to bring ideas to life, delivering high-quality products that effectively represent our clients' brands. If you're looking to promote your business with a unique and personalized offering, get in touch today and let us help you make a lasting impression!